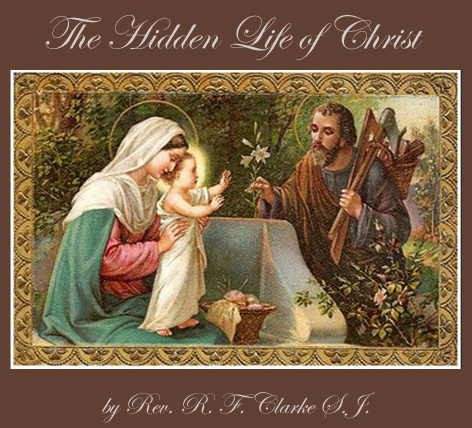 February 2nd: The Presentation in the Temple



When the days of the Purification were ended, Mary carried up her Divine Son to present Him in the Temple. What were the thoughts of Jesus as He was placed in the hands of the High Priest, and offered to His Eternal Father? He was repeating in His Heart those words of the Prophet, "Lo, I come to do Thy will, O my God. I am content to do it, yea, Thy law is within my heart." This was the end and aim of every action, word, and thought of Jesus at every moment of His Life. How far is it the end and aim of all that I say and do?

What was Mary thinking of as she ascended the steps of the Temple with her little Son in her arms? She was saying to herself that she was indeed blessed among women, in that she was able to offer to God a gift far more precious in His sight than all the world beside. She was offering to Him the only gift worthy of the Divine Majesty --a gift of infinite value. She was offering to God none else than God Himself veiled under the garb of flesh. O wonderful privilege, granted to Mary's unequalled holiness!

What were the thoughts of St. Joseph as he walked by Mary's side? He was praying God to make Him worthy of the wondrous privilege conferred upon him of being the guardian of Jesus and of Mary. He was full of a deep sense of the immense responsibility laid upon Him, and was thanking God for so astounding an honor, and begging that he might be faithful in every detail to God's holy inspirations, guiding him in the care of the unspeakable treasures committed to his charge.






Music: The Shepherds' Farewell
from L' Enfance du Christ Op. 25
by Hector Berlioz



1. Thou must leave Thy lowly dwelling,
The humble crib, the stable bare.
Babe, all mortal babes excelling,
Content our earthly lot to share.
Loving father, Loving mother,
Shelter Thee with tender care!

2. Blessed Jesus, we implore Thee
With humble love and holy fear.
In the land that lies before Thee,
Forget not us who linger here!
May the shepherd's lowly calling,
Ever to Thy heart be dear!

3. Blest are ye beyond all measure,
Thou happy father, mother mild!
Guard ye well your heav'nly treasure,
The Prince of Peace, The Holy Child!
God go with you, God protect you,
Guide you safely through the wild!