by Father Lawrence G. Lovasik, S.V.D., 1955
The world today is filled with hate, greed, and strife. Humanity is threatened with an atomic war, with its accompanying suffering, misery, death and destruction such as has never been seen in the entire history of mankind.

The only hope for averting these disasters lies in the fulfillment, by a sufficient number of people, of the requests made by the Blessed Virgin at Fatima, Portugal, in 1917. If these simple requests are heeded in time, World War III will be averted, the mental and spiritual ills of mankind cured, and a lasting PEACE secured. FATIMA IS THE ONLY HOPE FOR TRUE PEACE IN THE WORLD TODAY.

This booklet is offered as a guide to those who wish to fulfill Our Lady's wishes. The prayers selected are in keeping with the spirit of the Fatima requests, and most of them have already been approved by the Church and enriched with indulgences. They have been arranged for congregational use for the purpose of public devotion and the Holy Hour.

I dedicate this booklet to the Immaculate Heart of Mary, Our Lady of Fatima, begging her blessing upon all who use it.--Father Lawrence G. Lovasik, S.V.D.
Personal Consecration
to the Immaculate Heart of Mary
L. Immaculate Heart of Mary, * most perfect receptacle of the fullness of God's grace, * Heart most loved by God and most loving of Him, * Heart most tenderly devoted to men and to their salvation, * Heart made most sorrowful by our sins,* Heart joyful in our charity, * I consecrate myself entirely to you.
A. O Immaculate Heart of Mary, * in the fire of love which burns in you, * may all my sins be consumed and all my affections purified. Let me by true penitence * draw out of the painful thorns with which I have pierced you.
L. May something of that divine fire of love which fills you * enter into my heart, * so that my service of your Son may be complete.
A. In lasting devotion to your Immaculate Heart, * may I be willing to share its sorrows now, * so that seeing you in heaven, * I may possess some of the blessed joy * which your Son imparts to it. Immaculate Heart of Mary, * I am yours in sorrow and in joy, * in time and in eternity. Amen.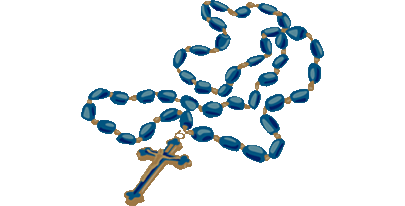 http://catholicharboroffaithandmorals.com/